VS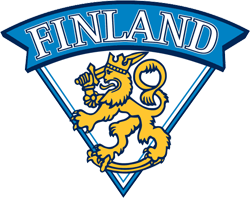 Sunday February 16th, 2014, 12:00PM - CBC
GAME PREVIEW
CANADA, FINLAND CLASH FOR FIRST IN GROUP B ON
SUNDAY
TSN.CA STAFF
2/15/2014 11:40:06 PM
First place in Group B is on the line as Finland and Canada wrap up preliminary round play at the 2014 Winter Olympics on Sunday.
Listen to the game live on TSN Radio Montreal 690, Toronto 1050 or Winnipeg 1290 starting at 11:30am et/10:30am ct.
Coach Mike Babcock already confirmed on Friday that Patrick Sharp andDan Hamhuis, benched in favour of Matt Duchene and P.K. Subban for Friday's game against Austria, would return to the line-up against Finland. Babcock did not indicate who would sit in their place.
Babcock is also yet to reveal which goaltender – Roberto Luongo orCarey Price – will get the start in net against Finland.
But the Finns are hurting. The team confirmed on Saturday that centreAleksander Barkov would be out for the remainder of the tournament with a lower-body injury. The team is already without Mikko Koivu andValtteri Filppula.
Should Canada win in regulation they will be guaranteed the top seed in the playoff round. The 12 participating nations will be re-seeded after the preliminary round with the top four seeds (the three group winners and the second-place team with the most points) receiving byes to the quarter-finals.
Either Canada or Finland can secure the number one spot with a regulation win. Sweden won Group C with a perfect 3-0 record, but with a goal-differential of five they would finish behind either team in that scenario.
Finland enters the game with a goal-differential of nine, while Canada enters with eight more goals than they have conceded.
The ageless wonder, 42-year-old Teemu Selanne, will once again be thrust into a leading role for the Finnish offence. Since the NHL began participating in the Winter Olympics with Nagano in 1998, no player has more goals at the Games than Selanne's 15.
Jeff Carter's second-period hat trick on Friday made him the first Canadian to score an Olympic hat trick in one period since Paul Knox in 1956 while Patrick Marleau leads Canada in scoring with four points, all assists.
There is a scenario in which both Canada and Finland could receive byes to the quarter-finals, but for that to happen Thursday's game would need to go to overtime and Russia would need to beat Slovakia by an insignificant margin (at least five goals in the event of a Canadian overtime/shootout loss and at least six to catch Finland in the reverse scenario).